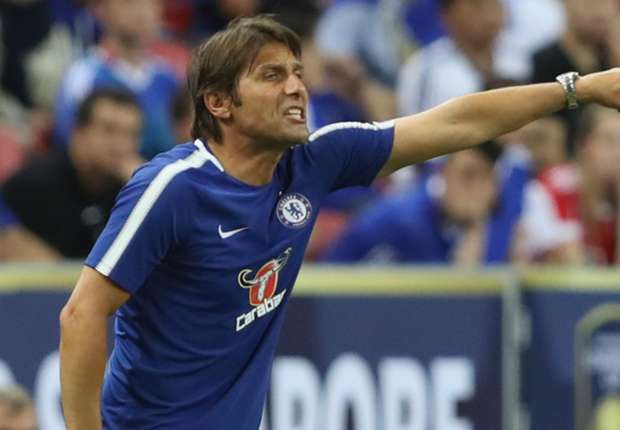 The Blues will have more games to play this term and more stern competition as their rivals look to snatch league glory away from them
Chelsea head into the 2017-18 season as defending Premier League champions with Champions League football to look forward to as Antonio Conte gets ready for his second campaign in England.
The former Italy and Juventus boss rejuvenated the Blues in his first season at the helm of the Stamford Bridge club and narrowly missed out on a double as his side lost out to Arsenal in the FA Cup final.
The new season brings with it new challenges and Conte must guide his team through one more competition as they return to Europe's top table in the Champions League, but he may be without the likes of Diego Costa and Nemanja Matic, who were not part of the club's pre-season plans.
Nevertheless, with new faces brought in, Chelsea fans will be optimistic that the Italian coach can build on the foundation he set last term and there have been positive signs with impressive performances coming against Arsenal and Bayern Munich on their Asia tour.
Competitive action resumes on August 6 against the Gunners in the Community Shield, with league action getting under way at home to Burnley a week after that. With those games looming on the horizon, Goal has your complete guide to the new Chelsea campaign.
CHELSEA TRANSFERS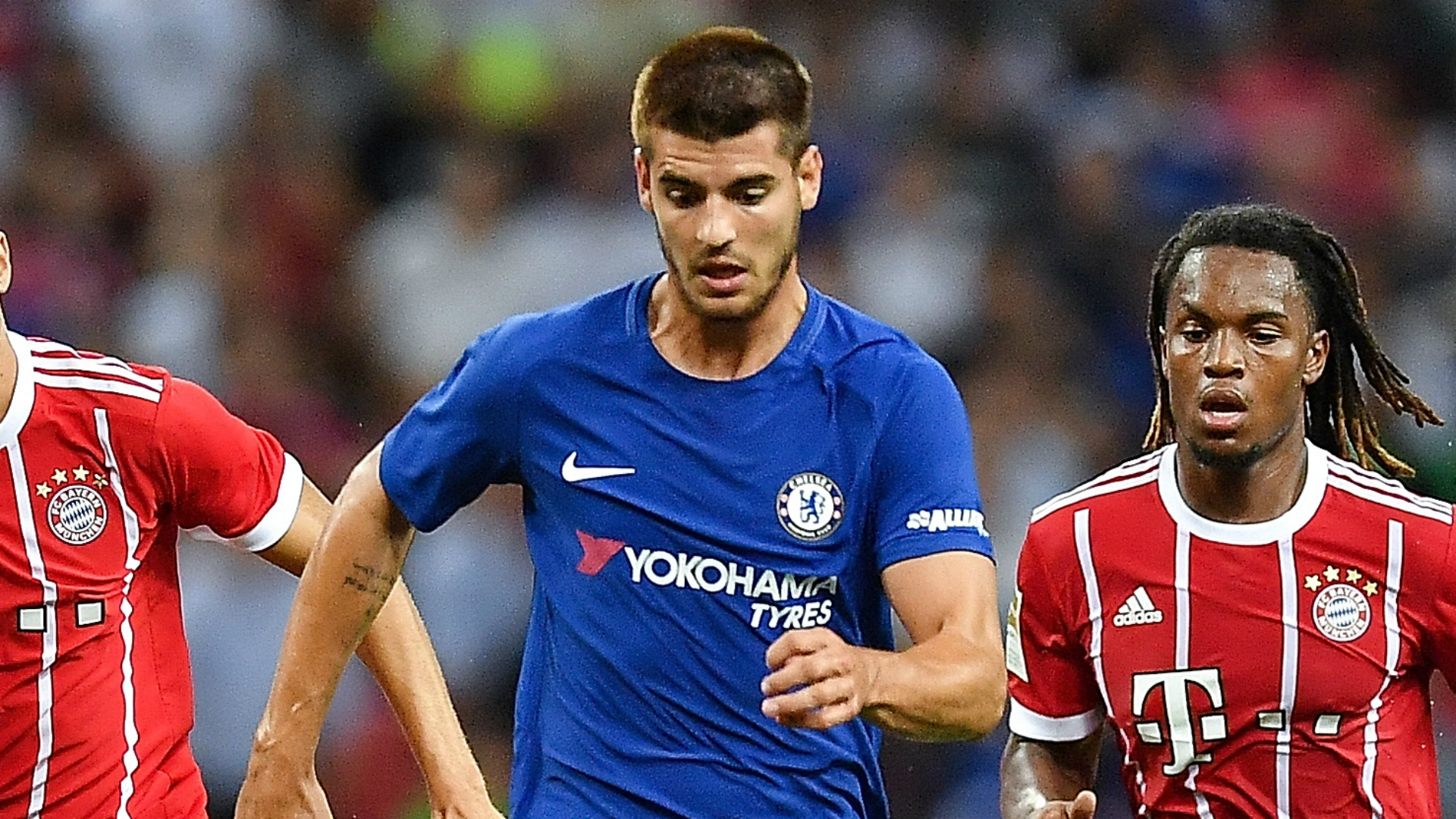 Chelsea have splashed out to bring in a number of players during the summer transfer window, spending over £144 million so far. Alvaro Morata has arrived for a hefty £70m from Real Madrid and Tiemoue Bakayoko was a £40m acquisition from Monaco. Antonio Rudiger has bolstered the defensive options at a cost of £34m from Roma, while Willy Caballero joined on free from Manchester City.
Plenty of players have gone in the opposite direction, too, with the most notable departure perhaps that of John Terry, who left for Aston Villa on a free transfer. Juan Cuadrado and Christian Atsu made permanent moves to Juventus and Newcastle respectively, while Bournemouth forked out £20m for Nathan Ake. In addition, the Blues have sent a host of players out on loan to various clubs.
Ins:
DatePlayerFromFeeJul 1Daishawn RedanAjaxUndisc.Jul 1Billy GilmourRangers£600kJul 1Ethan AmpaduExeter CityUndisc.Jul 1Willy CaballeroMan CityFreeJul 9Antonio RudigerRoma£34mJul 15Tiemoue BakayokoMonaco£40mJul 21Alvaro MorataReal Madrid£70m
Outs:
DatePlayerToFeeJul 1Juan CuadradoJuventus£17mJul 1Christian AtsuNewcastle£6.5mJul 1Asmir BegovicBournemouth£10mJul 1Dominic SolankeLiverpoolTrib.Jul 1Bertrand TraoreLyon£8.5mJul 1Nathan AkeBournemouth£20mJul 1Danilo PanticPartizanLoanJul 1Fankaty DaboVitesseLoanJul 1Nathan BaxterWokingLoanJul 4John TerryAston VillaFreeJul 4Tammy AbrahamSwanseaLoanJul 4Kasey PalmerHuddersfieldLoanJul 5Todd KaneGroningenLoanJul 5Josimar QuinteroRostovLoanJul 6Charlie ColkettVitesseLoanJul 7Bradley CollinsForest GreenLoanJul 11Ola AinaHullLoanJul 12Ruben Loftus-CheekCrystal PalaceLoanJul 13Nathaniel ChalobahWatford£5mJul 14Lucas PiazonFulhamLoanJul 16Marco van GinkelPSV EindhovenLoanJul 17Ike UgboBarnsleyLoanJul 17Muktar AliVitesseUndisc.Jul 21Jay DaSilvaCharlton AthleticLoanJul 21Kurt ZoumaStokeLoanJul 24Mason MountVitesseLoanJul 25Izzy BrownBrightonLoanJul 27Tomas KalasFulhamLoanJul 27Michael HectorHullLoanJul 27Jamal BlackmanSheffield UnitedLoanJul 28Matt MiazgaVitesseLoan
CHELSEA SQUAD
No.NamePositionAge1Willy CaballeroGoalkeeper352Antonio RudigerDefender243Marcos AlonsoDefender264Cesc FabregasMidfielder307N'Golo KanteMidfielder269Alvaro MorataForward2410Eden HazardMidfielder2611PedroForward3013Thibaut CourtoisGoalkeeper2514Tiemoue BakayokoDefender2215Victor MosesMidfielder2616KenedyMidfielder2117Charly MusondaMidfielder2019Diego CostaForward2821Nemanja MaticMidfielder2822WillianMidfielder2823Michy BatshuayiForward2324Gary Cahill (C)Defender3127Andreas ChristensenDefender2128Cesar AzpilicuetaDefender2730David LuizDefender3037EduardoGoalkeeper34N/ALoic RemyForward30N/AFikayo TomoriDefender19N/AJake Clarke-SalterDefender19N/ALewis BakerMidfielder22N/AKyle ScottMidfielder19N/AJeremie BogaMidfielder20N/AMario PasalicMidfielder22
CHELSEA FIXTURES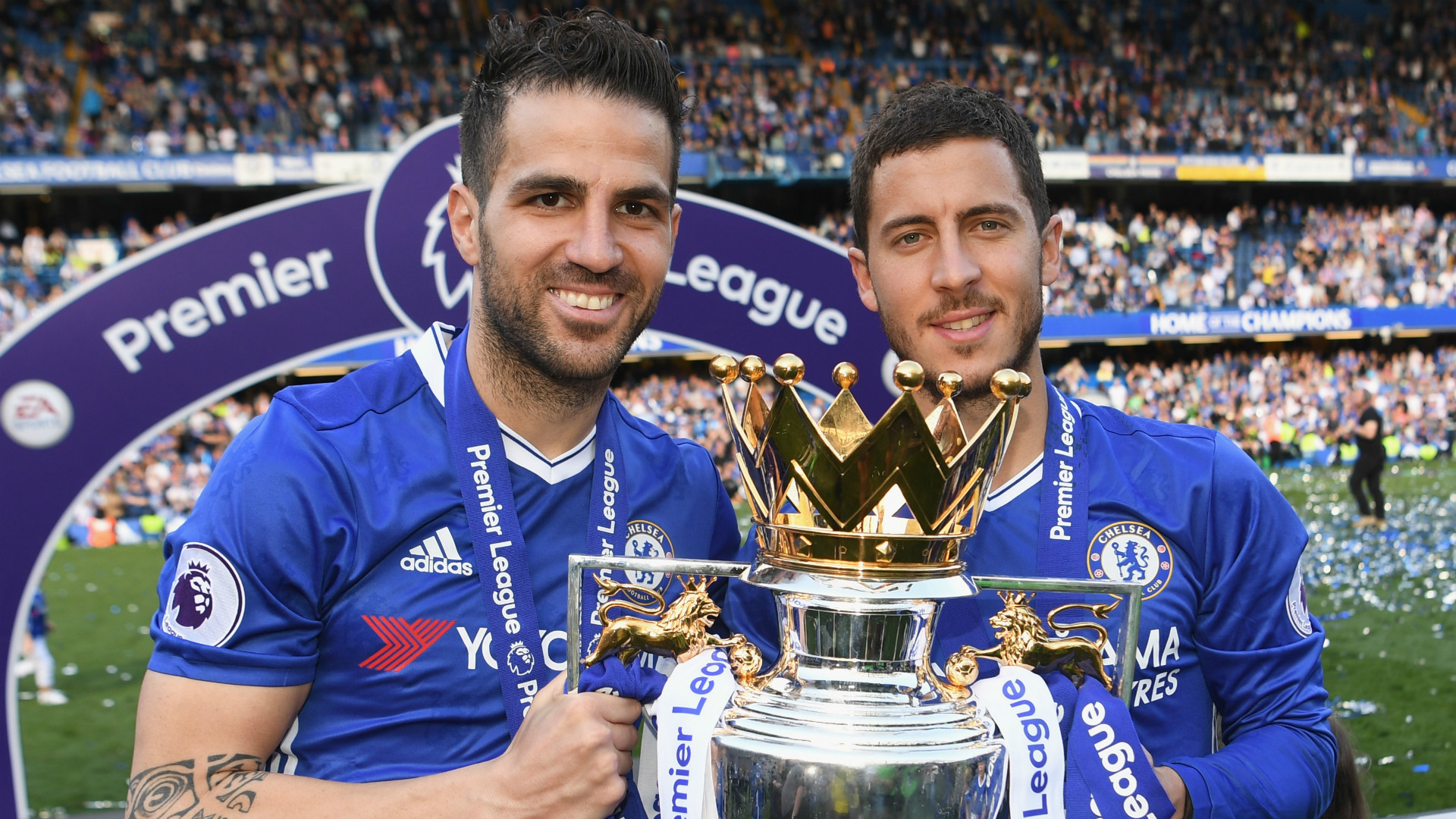 Premier League:
DateOppositionH / ATimeAug 12BurnleyH15:00Aug 20TottenhamA16:00Aug 26EvertonH15:00Sep 9LeicesterA15:00Sep 17ArsenalH13:30Sep 23StokeA15:00Sep 30Manchester CityH17:30Oct 14Crystal PalaceA15:00Oct 21WatfordH15:00Oct 28BournemouthA15:00Nov 4Manchester UnitedH15:00Nov 18West BromA15:00Nov 25LiverpoolA15:00Nov 29SwanseaH19:45Dec 2NewcastleH15:00Dec 9West HamA15:00Dec 12HuddersfieldA19:45Dec 16SouthamptonH15:00Dec 23EvertonA15:00Dec 26BrightonH15:00Dec 30StokeH15:00Jan 1ArsenalA15:00Jan 13LeicesterH15:00Jan 20BrightonA15:00Jan 31BournemouthH19:45Feb 3WatfordA15:00Feb 10West BromH15:00Feb 24Manchester UnitedA15:00Mar 3Manchester CityA15:00Mar 10Crystal PalaceH15:00Mar 17BurnleyA15:00Mar 31TottenhamH15:00Apr 7West HamH15:00Apr 14SouthamptonA15:00Apr 21HuddersfieldH15:00Apr 28SwanseaA15:00May 5LiverpoolH15:00May 13NewcastleA15:00
FA Cup:
DateOppositionH / ATimeJan 6Third Round (TBC)TBCTBC
League Cup:
DateOppositionH / ATimeSep 19 / 20Third Round (TBC)TBCTBC
Champions League:
DateOppositionH / ATimeSep 12 / 13Group Stage (TBC)TBCTBCSep 26 / 27Group Stage (TBC)TBCTBCOct 17 / 18Group Stage (TBC)TBCTBCOct 31 / Nov 1Group Stage (TBC)TBCTBCNov 21 / 22Group Stage (TBC)TBCTBCDec 5 / 6Group Stage (TBC)TBCTBC
Community Shield:
DateOppositionH / ATimeAug 6ArsenalN14:00
Dates and times of fixtures are subject to change for television scheduling and rearrangement.
CHELSEA TICKETS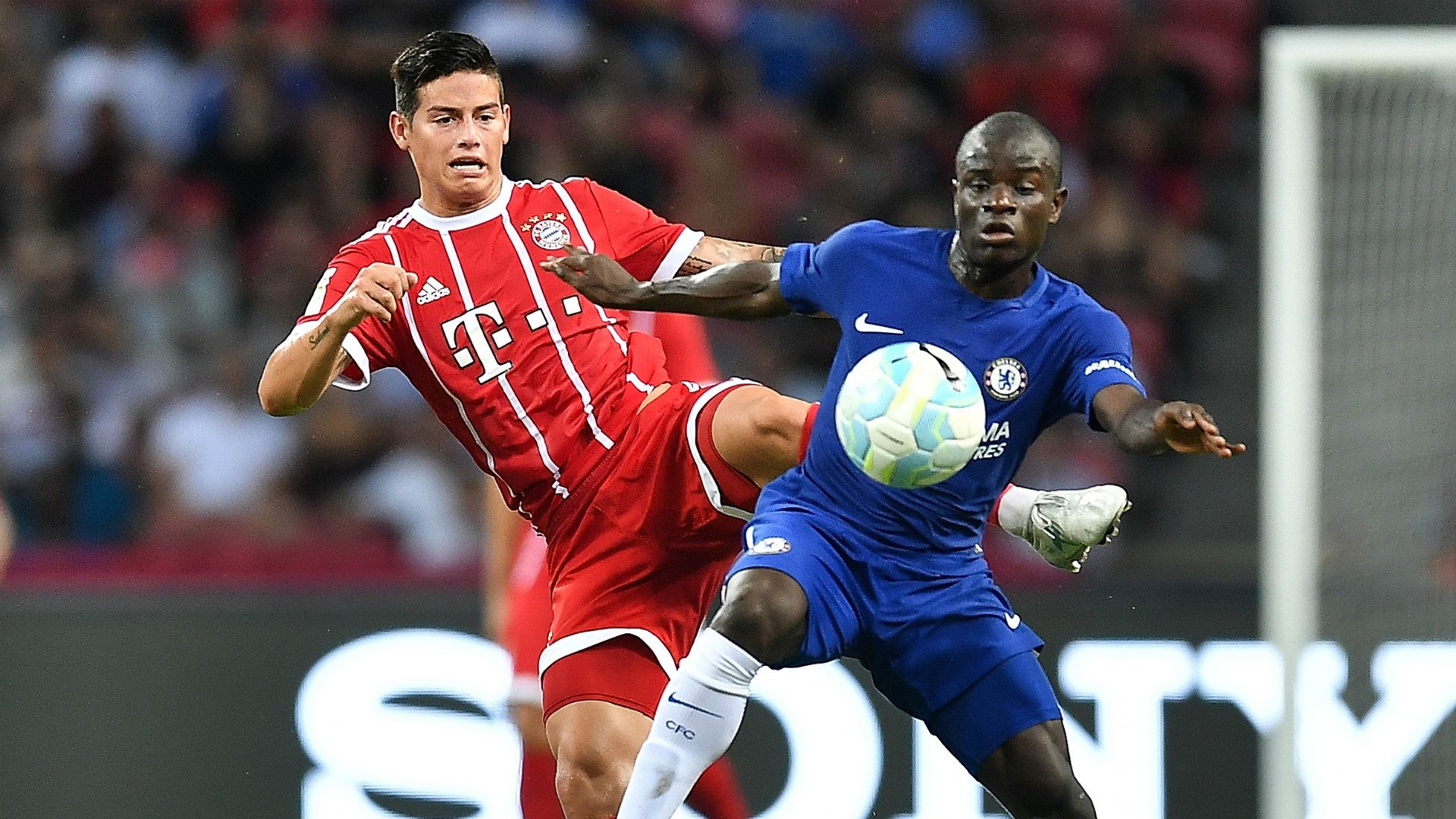 Chelsea season tickets for 2017-18 are now sold out. 'True Blue' club members will soon be able to apply for 2018-19 season tickets and details are expected to be released at a later date.
The 2017-18 Adult season tickets ranged in price from £750 to £1250 and juvenile season tickets ranged from £285 to £485. Senior citizens were also able to pick up season tickets for as low as £285, with the most expensive option priced at £485. 
Chelsea have advised that not many tickets are likely to go on general sale in 2017-18 and encouraged supporters to become club members in order to give themselves the best chance of securing tickets for games.
Chelsea ticket prices vary by competition and based on whether you are a member or not. Depending on the category, tickets for Premier League games range from £36 to £82 for members, based on where they are seated. For juvenile/senior members it ranges from £15.50 to £25. 
It is slightly more expensive for non-members to attend Premier League games, with prices ranging from £41 to £86 for adults and £18 to £27.50 for junior/seniors. Tickets for the away section are generally cheaper.
FA Cup tickets are £30 for adults or £15 for juveniles and senior citizens. Tickets for League Cup games are cheaper again at £25 for adults and £12 for juveniles/seniors.